Care & Cleaning
Dry cleaning your custom suit? Don't do it. Consider dry cleaning your suit only as a last resort. When it comes to dry cleaning your clothes, the high drying temperatures and chemicals used in the dry-cleaning process can directly damage your suit or slowly decrease their lifespan. At most take your suit to the dry cleaner once a year. If your suit is not visibly dirty and just needs to be freshened up, ask them to steam press it only. If your suit gets soiled try to spot treat the area rather than cleaning the entire suit. Check with our professional master tailors Mario or Domenica for tips on stain removal. Consider laundering your suit a last resort. If your suit has wrinkled try hanging it in the bathroom while running a hot, steamy shower. If that doesn't do the trick try ironing the suit very carefully with the iron on a mid-heat (Use the wool setting, if available) and place a damp towel between the iron and the suit. This will help avoid the terrible problem of burning the finest fabric and making it shiny. Better yet, don't take any chances. Bring us your Model Tailor custom made suit and we will clean and press it for you. Use the following tips and tricks to get the stain out. Note: many of these methods use soaking or saturating with something that will eventually be washed out in the wash. For suits or other un-washables, try blotting with the substance, then use a sponge to absorb any residual moisture. For tough stains on clothes you can't wash, the dry cleaner may be your only recourse.
Ketchup: Scrape off any excess, then apply a mixture of cool water and liquid dish soap (or hand soap if dish soap isn't readily available). For tougher stains, blot with white vinegar.
Ink: Spray heavily with hair spray or douse with rubbing alcohol and blot. Apply laundry detergent directly to the spot before putting into the wash.
Blood: Hold the fabric under cool, running water while rubbing it against itself. Avoid hot water, which sets the stain permanently.
Oils: Blot excess from fabric with a cloth or napkin. Work baking soda or cornstarch into the stain to draw it out. Wash with detergent. Or, blot with a sponge into which you've put a few drops of dish soap, as I've demonstrated previously.
Perspiration: Saturate the area with shampoo–preferably one for normal hair, as shampoos for dry hair contain extra conditioners–and then launder as usual.
Red Wine: Blot with club soda. The salt helps prevent permanent staining while the bubbles in the soda help lift the stain.
Coffee/Tea: Rinse with white vinegar or commercial stain remover. Blot.
Grass: Soak the area with white vinegar for an hour, then wash.
Chocolate: Scrape off excess with a dull knife or spoon. Saturate the spot with a solution made from a tablespoon of an enzyme detergent (like Wisk) and two cups of water. Let stand for 20 minutes, then rinse well.
Lipstick: Remove as much as possible with a credit card or dull knife. Dab with baby wipes, then rinse with hot water to dissolve the oils.
Chewing Gum: Freeze the gum with a wrapped ice cube, then peel it off the garment.
---
Alterations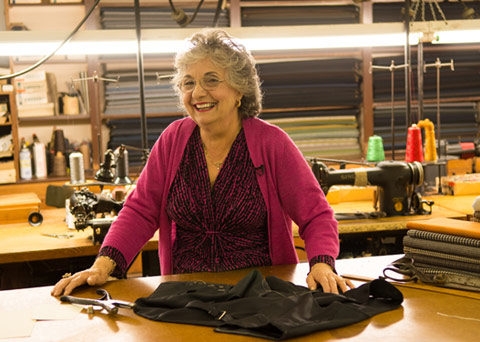 We perform all types of alterations Services at clients locations by demand.
"A good tailor or seamstress is your friend". He or she can often help you fit into your old clothing despite a weight swing of 25lb or more. We do all kinds of alterations!!!
Experienced tailors at Model Tailors can adjust jackets , re-cut old suits, remove pleats, make shoulders smaller, take in sides, taper sleeves, taper pants, shorten crotch, shorten collars… Whether you have a special occasion and busy with the arrangements or overwhelmed with business meetings just simply call 214-682-4800 and we will rush to you at your convenience.